Which countries still buy Russian oil?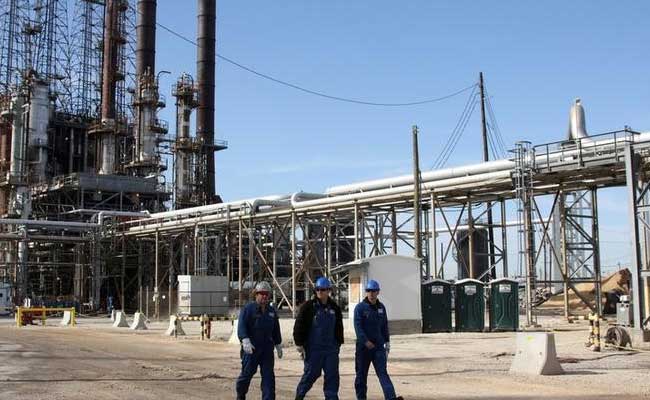 There is a raging debate over whether India should buy Russian oil or not, after Western sanctions, including the US oil embargo ban, against Moscow in retaliation for his invasion of Ukraine, which is the largest attack on a European state since the World War. Of them.
There have been reports of Indian oil companies finalizing deals to buy Russian crude oil at heavily discounted prices. In an environment where international crude prices have soared to over $100 a barrel – a high cost for an energy price sensitive country.
India's legitimate energy deals must not be politicized, and countries self-sufficient in oil or those who themselves import from Russia cannot credibly advocate restrictive trade, government sources said yesterday.
This prompted a response from the United States, which said that India's import of discounted crude oil from Russia would not constitute a sanctions violation; this would involve supporting the Russian invasion of Ukraine.
Asked about a report on India's possibility of accepting Russia's offer of cut-price crude oil, White House press secretary Jen Psaki said earlier in the week: "I don't think that would violate that (the sanctions)."
"But also think about where you want to stand when the history books are being written right now. Support for the Russian leadership is support for an invasion which obviously has a devastating impact," Ms Psaki added.
Here is an overview of the countries and companies that still buy Russian crude oil:
Bulgaria: The Balkan Peninsula's largest oil refining company, Neftochim Burgas Refinery – owned by Russia's Lukoil and the main supplier of fuels to the Bulgarian domestic market, could use 100% non-Russian crude if needed, up from 40% currently , a government official said.
China: China is the second largest importer of Russian oil after the European Union, and the International Energy Agency (IEA) says maritime shipments could even increase. A Reuters report showed that Petro-Logistics, which monitors oil production and is a leading provider of cargo tracking data and trade flow intelligence, is seeing more Russian crude headed to China.
European Union (EU): The 27-member bloc, which depends on Russia for 40% of its gas and 27% of its crude imports, is divided on reducing Russian supply, but a plan to abandon Russian fossil fuels in the long term is expected by the end of May. EU states are set to adopt new sanctions against Russian oil majors Rosneft, Transneft and Gazprom Neft, but will continue to buy oil from them.
France: Russian crude oil accounted for 9.5% of total imports in 2021. Still, the French Petroleum Industry Association (Ufip) said alternative supplies could be found, adding that it is already moving away from Russian diesel .
Germany: Russian crude accounts for about 14% of the input from Germany's largest refinery, MiRO. The Mineraloelraffinerie Oberrhein GmbH (MiRO) Refinery joint venture with Phillips 66, which holds an 18.75% stake. The German refinery PCK Schwedt – more than 54% owned by Rosneft Deutschland, which is a subsidiary of the Russian company Rosneft, is supplied by the Druzhba pipeline, as well as the landlocked Leuna refinery, majority owned by TotalEnergies.
Greece: Hellenic Petroleum, Greece's biggest oil refiner, said Russian crude made up about 15% of its supply in the second half of 2021 but could be replaced. It has already secured additional supplies from Saudi Arabia.
India: Hindustan Petroleum, India's state refiner, bought 2 million barrels of Russian Urals for May loading, trade sources said. Indian Oil Corporation, India's top refiner, bought 3 million barrels from the Urals for delivery in May, trade sources said.
Italy: ISAB, Italy's largest refinery, owned by Swiss company Litasco SA, controlled by Lukoil, was operating as usual on March 4. It processes various crudes.
Hungary: MOL, the Hungarian oil group, says it is still supplied by the Druzhba pipeline. Prime Minister Viktor Orban has repeatedly opposed sanctions against Russian oil and gas.
Netherlands: Neither the Dutch government nor the port of Rotterdam has banned Russian oil. About 30% of the oil that passes through Rotterdam is Russian. About 20 million tons of Russian petroleum products pass through the port every year.
Poland: PKN Orlen, Poland's biggest refiner, said it was buying Russian crude for its refineries in Poland, Lithuania and the Czech Republic, but was ready for "any scenario", including a complete suspension of Russian supply.
Turkey: Turkey has no plans to stop buying Russian crude and related products. He opposes sanctions against Moscow. Tupras is Turkey's largest refiner.