From the Editor's Desk: Hahaha WIPEOUT! | Opinion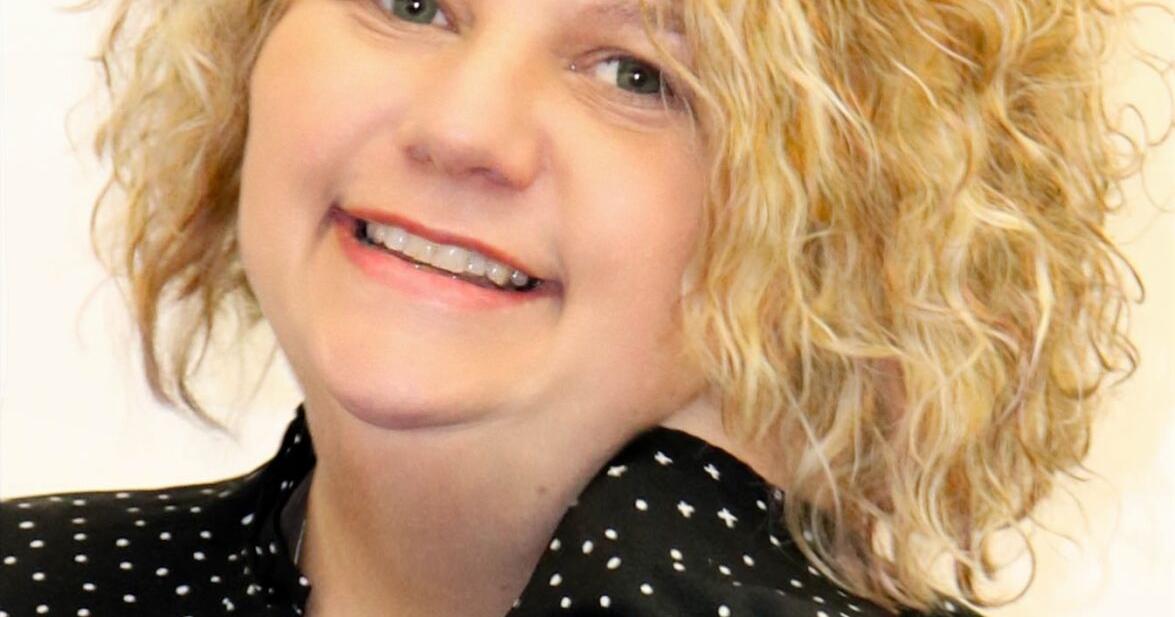 As I recently shared, we have been "refreshing" certain areas of our home. One of the touches I added to our kitchen was a narrow chalkboard paint wall where every Sunday morning I write down our family's schedule for the whole week.
The wall serves several purposes. First, it adds a tiny bit of organization to a busy household. Currently, an average week consists of track practices/meetings, soccer practices/games, volleyball practices/tournaments, confirmation, job and volunteer meetings, extras for the husband, balancing two work schedules for our oldest, and planning for the upcoming Proms and Graduations. I'm not asking for sympathy as I don't think it's that different from any other household our size.
Besides organization, the second reason I write this every week is because seeing it written in the lovely chalk colors makes it all so beautiful and gives me the feeling that the week ahead is going to go smoothly .
This peaceful, easy feeling usually lasts about 24 hours before the beautiful picture I've drawn for the week starts to turn into a ride on the hot mess express. At the Ziemer's, I never saw seven days go as planned. Life happens. Between car trouble, sports injuries, and last-minute events that crop up, you know what they say about the best plans.
My planning went wrong last Saturday as I left early that morning with our 14-year-old Reagan, to go to a volleyball tournament in Durand. A few days earlier, I had asked my husband if he had ever been to Durand because I did not remember once when I had been there.
He said he thought we went there years ago for basketball. Then he said, "No, maybe it was Elmwood. In fact, it could have been Spring Valley. Remember we ate at the only place with the…" I told him that was when we played St. Croix Central in Hammond. He replied, "Yeah, that's what I said – Hammond. No. I've never been to Durand.
I looked at my phone before leaving and chose a route from the three offered. Somewhere on the winding, hilly roads, Reagan and I got lost that morning. I had no cell service and no idea where in the world we were. Finally we arrived in Durand, where afterwards we could not find the school. She finally made it in time for her first match, but we were both pretty pissed off.
Sweet Reagan's day didn't get much better. It was a tough day at the tournament and the moment we got home I knew I better try to find the quickest route back to Amery.
The next morning, as I prepared to write on the board for the new week, I realized another benefit of having the calendar displayed, and that was being able to wipe off the slate from the previous week.
"Wipe the slate clean" is an idiom. An idiom is a commonly used word, group of words, or phrase that has a figurative meaning that is difficult to infer from its literal definition. Slate wiping came into use in the 1800s. At that time, students still used slates and chalk to complete written exercises in school. Bars and shops used slates and chalk to track customers' debts to establishments. By the mid-1800s, the phrase wipe the slate was being used in an idiomatic sense.
I have found that on Sunday mornings I am able to clean our slate at home of any hiccups that may have occurred over the previous weeks.
That morning, I walked into Reagan's room and asked her if she felt better from the night before. She replied, "Sort of." I then shared my thoughts on wiping the slate clean on our family board and asked her if she would like to join me as I wiped away our old worries. In my mind, it was the Brady Bunch or Family Ties episode. I was a parenting genius who would bond with my child through life lessons.
This would probably be the place to insert the squealing brake noises.
Reagan replied, "Mooooooom, why are you trying to be so inspiring? I'm fine and you're WEIRD.
As I walked out of her room, I faced a mirror hanging in the hallway outside her room, I won't tell her, but I know I saw her smile at me (a real sincere smile) so that I was walking away. Even if she wouldn't admit it, you can't fool this mama bear – I think she enjoyed my "inspirational speech".
Mom-1, the nice girl playing the role of a grumpy teenager-0.
I continued to the board, wiped away the bullshit from the past week, and jotted down the upcoming schedule with extra hearts, smiley faces, and stars.
I love sharing my thoughts with you and look forward to readers sharing their thoughts back.
Feel free to email me at editor@theameryfreepress.com, write to me at PO Box 424, Amery WI. 54001 or I can be reached by phone at 715-268-8101